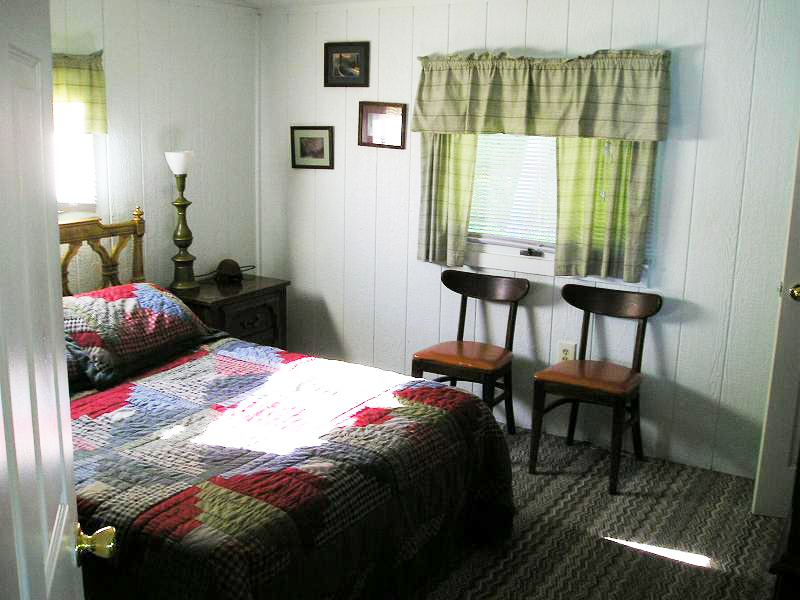 FAQ
When it comes to cabin rentals in Michigan, Silver Sands Resort is committed to being a clean, family-friendly location for generations to enjoy. Our FAQ section is designed to address many of the common questions we hear from guests, but we're happy to answer any others you may have. Just call our office and we'll help you out! We're here to make Michigan family vacations everything you want them to be.
General Questions
Q. How do I reserve a cabin?
A. You can call, email, or message us on Face Book to make a cabin reservation. Please take note that in the winter months we do not have normal office hours. During the winter the best way to reach us is by email or Face Book.
Q. What is the reservation process?
A. Once you have made your reservation you will have 5 business days to get a deposit to us. You can choose to make the deposit in form of money order or personal check. Once we receive your deposit we will MAIL you a confirmation that will have your cabin information. On that same confirmation that will be MAILED will be your balance that will be due at CHECK IN. IF NO DEPOSIT IS RECEIVED WITHIN 5 BUSINESS DAYS YOUR RESERVATION WILL BE CANCELLED. Deposits are non refundable. 
Q. When is the office open?
A. Office hours are from 9:30a.m. to 7p.m. Our months of seasonal operation are from May to September. On occasion, weather permitting we will be open for some of October. For October reservations call in advance to check our closing date.
Q. How do I get to Silver Sands Resort?
A. When you cross the Mackinac Bridge on I-75, take the second exit (#344B). Follow US-2 west for five miles. Silver Sands Resort is located on the lake side. Silver Sands is across the street from the Deer Ranch. (Before the mystery spot).
Q. Can I bring my pets?
A. Silver Sands Resort is pet friendly. We welcome family cats and dogs—after all, how can it be a truly family vacation spot if you can't bring your four-legged family members along! We do not charge a deposit for pets. Max of two well behaved pets per cabin. If your pet(s) cause damage you are expected to let us know and it is agreed that you are financially responsible for the damage. If we find the damage after your departure it is also agreed you will pay additional fees for time in cleaning, and/or replacement of any damaged property.
Q. Are linens provided?
A. Quilts, pillows, and blankets are provided; we do not provide sheets and towels. YOU NEED TO BRING YOUR OWN SHEETS AND TOWELS. 
Q. What kitchen appliances are available in the cabins?
A. All cabins include a full kitchen. Every cabin is also equipped with a microwave, toaster, and coffee maker.
Q. Is smoking allowed in the cabins?
A. Due to Michigan laws, there is absolutely no smoking inside any of the cabins. This includes the use of tobacco, cannabis, e-cigarettes, etc. We apologize for any inconvenience and appreciate your adherence to this important safety regulation.
Q. When is my balance due?
A. The total cost of your stay (minus any deposit received) is due at check-in.
Q. Do you accept credit/Debit cards?
A. We do not accept credit or debit cards at this time. Payment can be made via personal check (for deposits only) money order or cash. We do not accept personal checks at check-in. No personal checks at check in due to the fact there is not enought time for them to clear.
Check-In/Checkout Questions
Q. What time is check-in?
A. You may check in at 4 p.m.
Q. Where do I check in?
A. The house that has the office sign hanging from it.
Q. What happens when I can not check in before the office closes at 7:00PM?
A. You need to call to let us know an estimated time of arrival and we will stay open for you.
Q. What happens if I run out of toilet paper, trash bags, etc. or I have a general question during my stay?
A. Visit the office or call the office during open hours of 9:30AM- 7:00PM.
Q. What time is checkout?
A. Checkout is at 10 a.m. There are no exceptions.
Q. What do I do with trash?
A. All garbage must be deposited in the dumpster behind Cabin #6 prior to checkout. Not in the fire pit rings. 
Q. What do I need to do before checking out?
A. Please make sure the following is completed prior to checking out:
Wash and put away all dishes. Please do not put dirt dishes back in the cabinets.
Empty all trash cans. (Garbage should be put in the dumpster behind Cabin #6.)
Remove all belongings from your cabin.
Q. Will I get my deposit back if I cancel my reservation?
A. Deposits are NON-refundable. If you are unable to make your reservation we will move your reservation to a future stay within the current season. Please note we will only make one change.
Q. I made my reservation and need to depart early, can I get a refund of the remaining stay?
A. You are responsible for the full cost of the reservation, even if you check out early. For example, if you've booked a cabin for five nights but decide to leave after three, you are still charged for the full five nights.
We hope you enjoyed your stay at Silver Sands Resort. We look forward to seeing you again soon!