Main Content
Silver Sands Resort offers a beautiful setting for old-fashioned family fun. Perfect for the whole family, including pets, kids, and more, our clean and comfortable Lake Michigan cabin rentals offer you a home away from home for summer relaxation!
13 Cabins Available
Plenty of Outdoor Amenities
Overlooks Lake Michigan
Family- and Pet-Friendly
Affordable Michigan Vacation Rentals
Book Your Vacation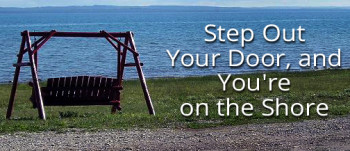 Are you researching Michigan vacation spots with the idea of finding a place you can return to year after year? Look no further than Silver Sands Resort. We've become one of the most beloved Lake Michigan vacation rentals on the Upper Peninsula thanks to our commitment to providing a comfortable, family-friendly environment. We want you and your family to be able to enjoy each other's company in a clean and cared-for cabin without being overwhelmed by technology—although we are equipped with cable TV, for your comfort and convenience. If you're looking for cabin rentals in Michigan, but you want to stay in a place that feels like home away from home rather than in a luxury hotel, Silver Sands Resort has you covered. Our cabins are spacious but cozy, our property is well-maintained, and we have 500 feet of beautiful Lake Michigan beachfront for our guests' use. Ready to book your stay? Call Silver Sands Resort today!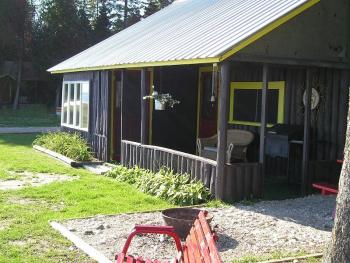 Our family bought this 1920s-built resort in 1988 with the goal of bringing new life to an old vacation destination. We've worked hard to update the cabins and give each one an individual touch, down to the custom décor—a mix of antiques, modern pieces, and handmade items. Silver Sands Resort isn't fancy, but it's homey and cheerful. Our cabins are always being updated, and our outdoor spaces are properly maintained year-round. We prioritize both cleanliness and consistency to help ensure your comfort. Unlike some other local Michigan vacation rentals, we take great pride in our business—and it shows. Plus, we know that when you're booking cabin rentals in Michigan, you care about location. Not only do we have a gorgeous lake view, we're conveniently located for you to be able to visit a wide array of local tourist attractions.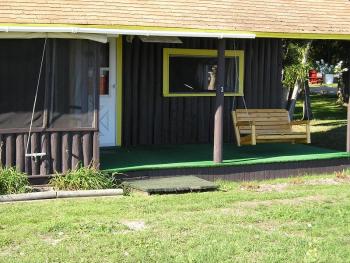 What else sets Silver Sands Resort apart from other Lake Michigan cabin rentals? We're one of the most reasonably priced resorts around. We strive to offer fair and competitive rates, with cabins and rental periods that suit just about every budget.
Traveling during the off-season? After Labor Day, you'll spend less while enjoying the same beautiful view and unique Upper Peninsula experience. We'll be happy to discuss our rates with you when you call to learn more about Silver Sands Resort, or visit our pricing page for additional information right now.
Old-school family vacations might feel like a distant memory. Come to Silver Sands Resort and enjoy a blast from the past without sacrificing modern conveniences. We'll provide you with clean, cozy lodging so you can make the most of your trip. When it comes to Michigan vacation spots, you can't beat the personal touch we provide. Contact us today to book your visit!